Stay
The Riverside at Aymestrey has accommodated guests since 1600 - at that time mainly sheep drovers stopping at the River ford.We've changed and grown a lot since then with nine individually furnished rooms.
As well as our four traditional rooms within the main 16th Century building, we have two external suites with original 400 year beams and feature stone walls and three quirky Garden Lodges situated at the top of our terrace garden. Please be aware that some of our rooms are located roadside.
You can find information on each of our room types below, however all feature feather and down duvets with crisp white linen, flat screen TV, free Wi-Fi, fridge, tea and coffee making facilities with homemade treats for you to enjoy.
All rooms also have en-suite facilities with complimentary Noble Isle toiletries and fluffy towels. Waffle bathrobes are also available upon request.
In anticipation that you may wish to have dinner with us, we will have already booked a table for you for the duration of your stay – we will confirm your preferred time when you arrive. Please let us know if this is not required.
Find out more about our Garden Room Project & Onsite Infrastructure Improvements
HAYLOFT, STABLE & CROFT
Suite
Our spacious suites with walk in shower, offer an additional relaxing seating area in which to unwind. We have a z-bed available for additional guests if required. Please note there will be an additional cost for this. In addition:
Hayloft has views overlooking the River Lugg / Aymestrey countryside. It has a 5′ Kingsize Bed. Croft, our Masterking suite inside the main building has views overlooking the Aymestrey countryside. It can be set up with either a Master-Kingsize Bed or as a Twin. Stable has ground floor access off our courtyard and a 5′ Kingsize Bed. The Rooms include: Flat screen TV, Noble Isle toiletries, Homemade treats, Waffle bathrobes (upon request) & Free Wi-Fi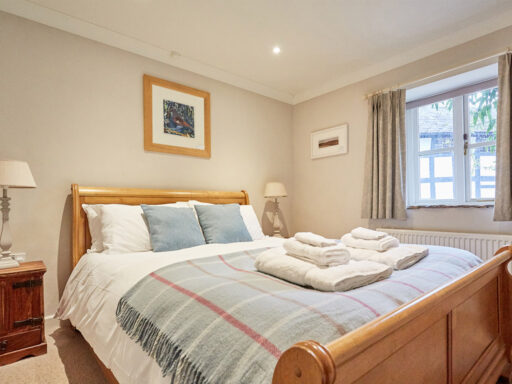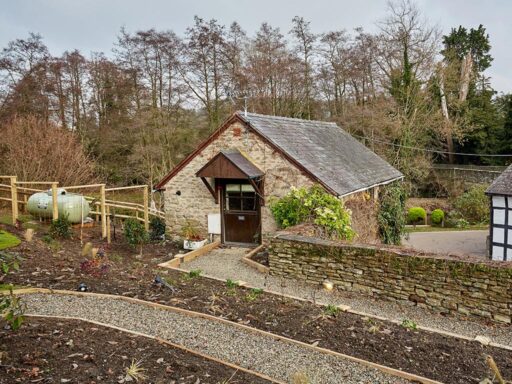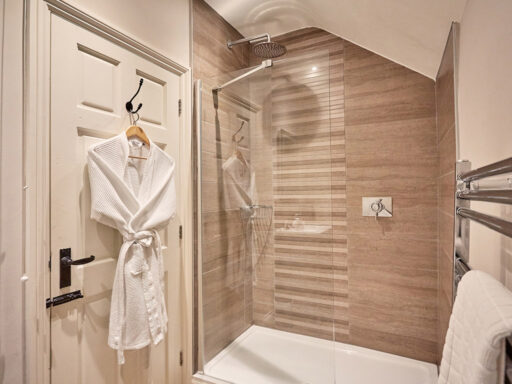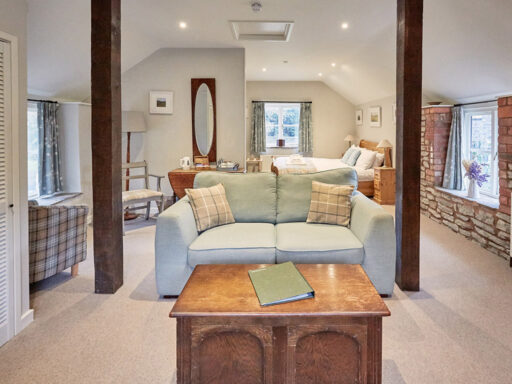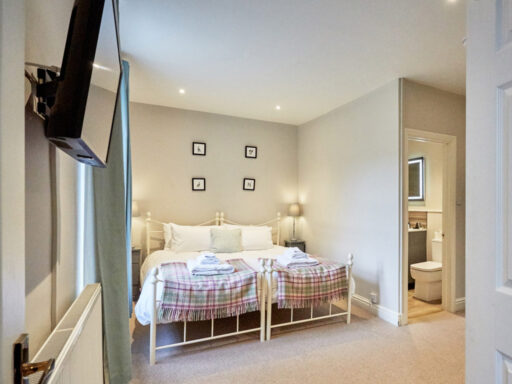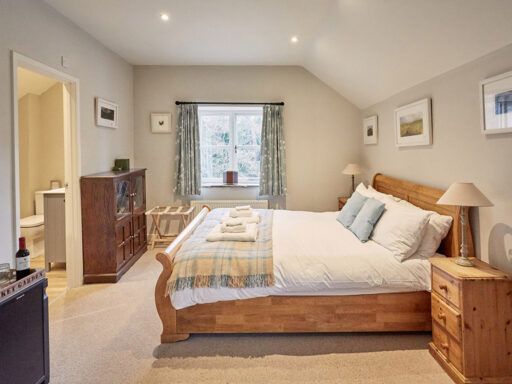 Covenhope, Birtley & Beechenbank
Garden Rooms
Our Garden Lodges are accessed via a number of external steps through our terrace garden. Secluded and quirky, these rooms are warm and cosy in the winter and perfect relaxing retreats in the summer – perhaps perfect for a romantic getaway – all rooms include:
5′ Kingsize Bed, Smart TV, Homemade treats, Free Wi-Fi connection, Walk-in Shower, Beechenbank also has a slipper bath in the bedroom, Noble Isle toiletries, Waffle bathrobes (upon request), Hairdryer & Underfloor heating
Birtley has a small decked patio area. Covenhope affords a significantly larger private decked area.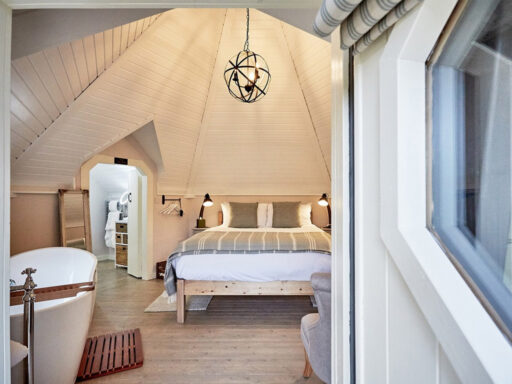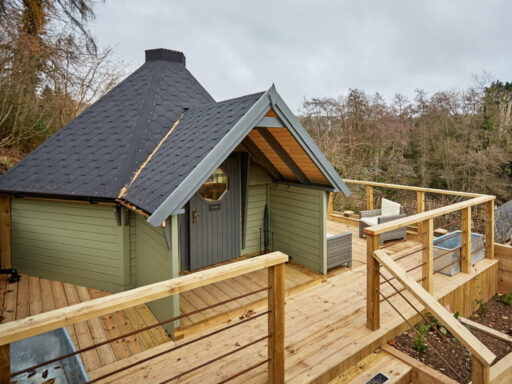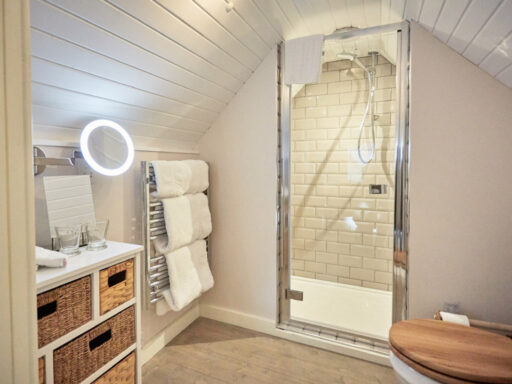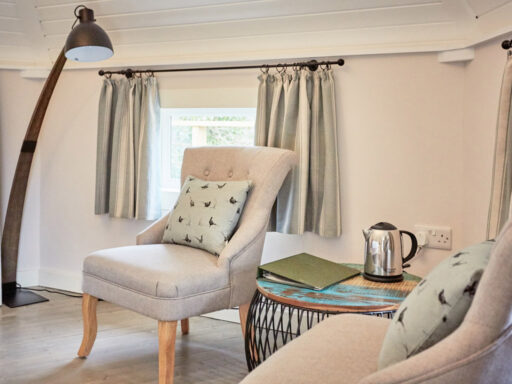 WEOBLEY & YATTON
King
Yatton and Weobley are both situated inside the main building and offer comfortable seating for guests to relax. The room includes: Noble Isle toiletries, Waffle bathrobes (upon request), Homemade treats, Weobley is bath only & Free Wi-Fi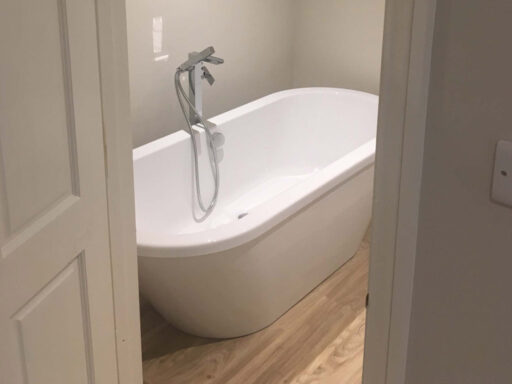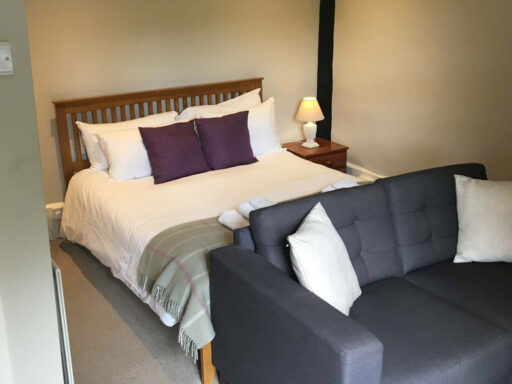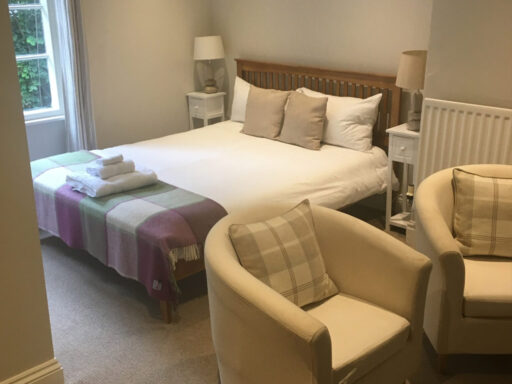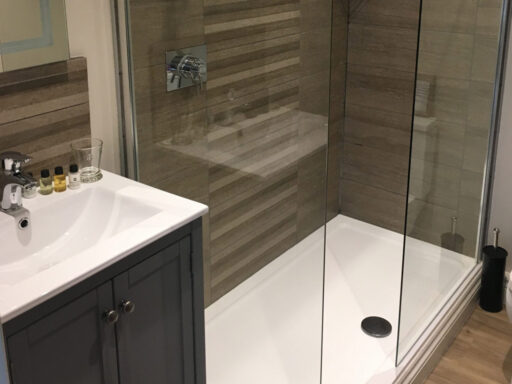 DILWYN
Snug Double
Dilwyn is our en-suite snug double inside the main building with walk in shower. Noble Isle toiletries, Waffle bathrobes (upon request), Homemade treats & Free Wi-Fi.