Eat
Everything at The Riverside is made and cooked freshly on-site; including our stone-ground spelt bread, hay and meadowsweet ice creams and lavender fudge.
Andy Link and team have developed a menu that showcases the very best the region has to offer, with a strong focus on core ingredients complimented with a well thought balance of flavours and ingredients…
We are also very flexible and accommodating to guest dietary requirements and can readily cater for Gluten free diets and allergens. We always appreciate being made aware of any requirements when booking.
Sustainability and ethical sourcing are core to everything we do. We grow and forage more of our own produce than ever and challenge ourselves to restrict food miles on anything we purchase wherever possible. The kitchen garden is an important source of ingredients for our menus, as well as the heritage orchard, small holding and Lugg Valley itself for its abundance of wild herbs that we forage.
Our dining rooms include the 'Barn', 'Granary', 'Small Restaurant' and 'Lounge', each unique in their nature, adding to your dining experience. There are designated "dog friendly tables" in our bar. Should you wish to bring your four-legged friend to dine with you, please let us know when booking.
We are also able to cater for groups and special occasions, please contact us to discuss your requirements.
Restaurant
Monday
Bar: 3pm-11pm
Kitchen: 6pm-9pm
Tuesday - Saturday
Bar: 10am-11pm
Kitchen: 12–3pm, 6–9pm
Sunday
Bar: 10am-8pm
Kitchen: 12pm-6pm
We pride ourselves on cooking everything to order, our small team of chefs can cater for most dietary requirements, we also have an alternative plant based menu available on request.
Additional lighter options are available during lunch.
The bar and restaurant have been deliberately kept in a traditional style – log fires, candles, hops and oak beams, bricks and stone. There is plenty of space by the river or in the terrace garden to eat when the weather allows and a wander around our kitchen garden is highly encouraged!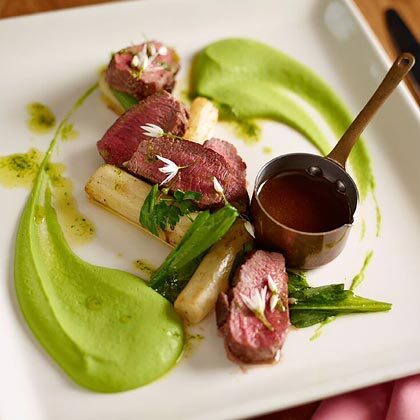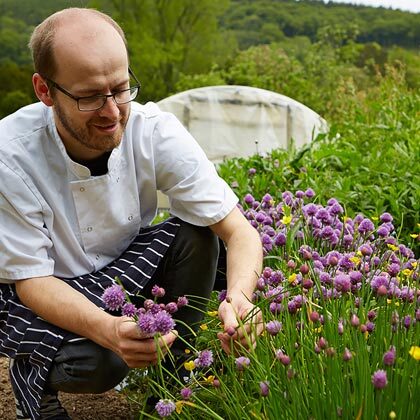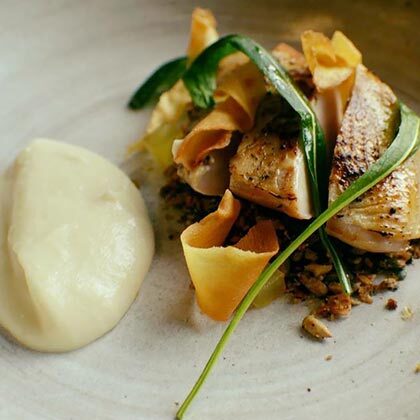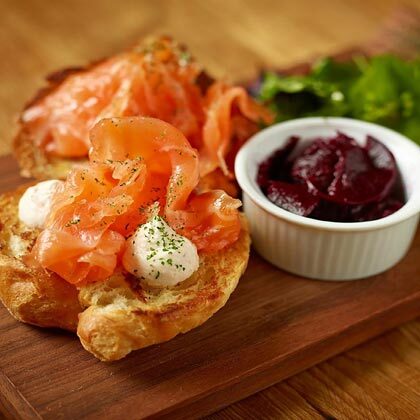 Book your table with us
We pride ourselves on cooking everything to order, our small team of chefs can cater for most dietary requirements, we also have an alternative plant based menu available on request. We advise booking to avoid disappointment